2023-01-27
News
12 February 2023 Limited Express Kuroshio Change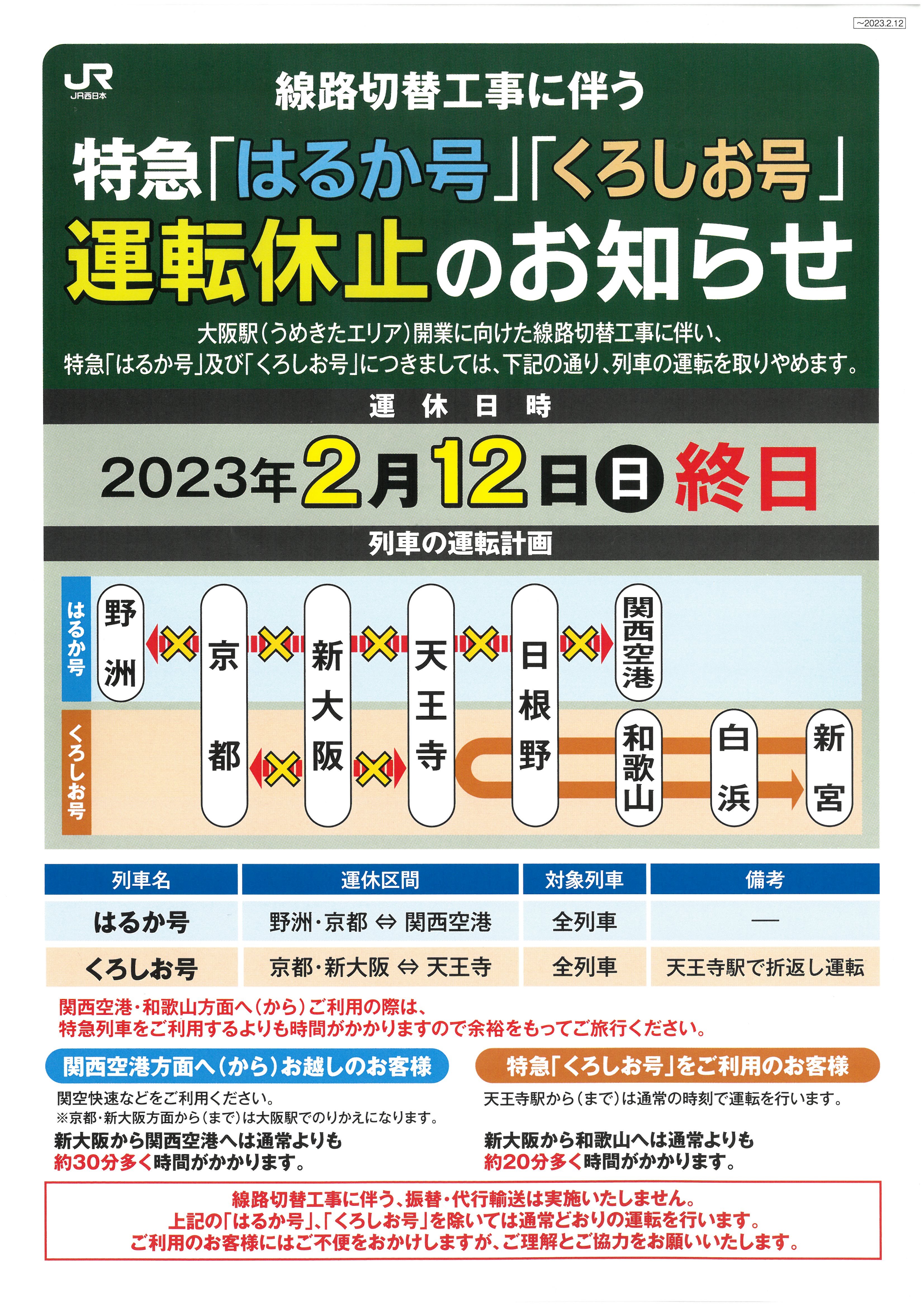 Due to track work between Shin-Osaka and Nishikujo Stations, on 12 February 2023 the LE Kuroshio train will only run until Tennoji Station.
Passengers looking to travel to Shin-Osaka, Nishikujo or Kyoto are advised to change trains at Tennoji Station to a different line.
The Kuroshio train will operate normally between Tennoji and Shingu Stations.

Please note there will be no shuttle bus service between Kyoto/Shin-Osaka and Tennoji Stations.
Thank you for your understanding and see you in Shingu!
お知らせ&新着イベント情報一覧へ