2019-06-19
News
Celebration the 15th Anniversary of being added to the World Heritage List KUMANO SANZAN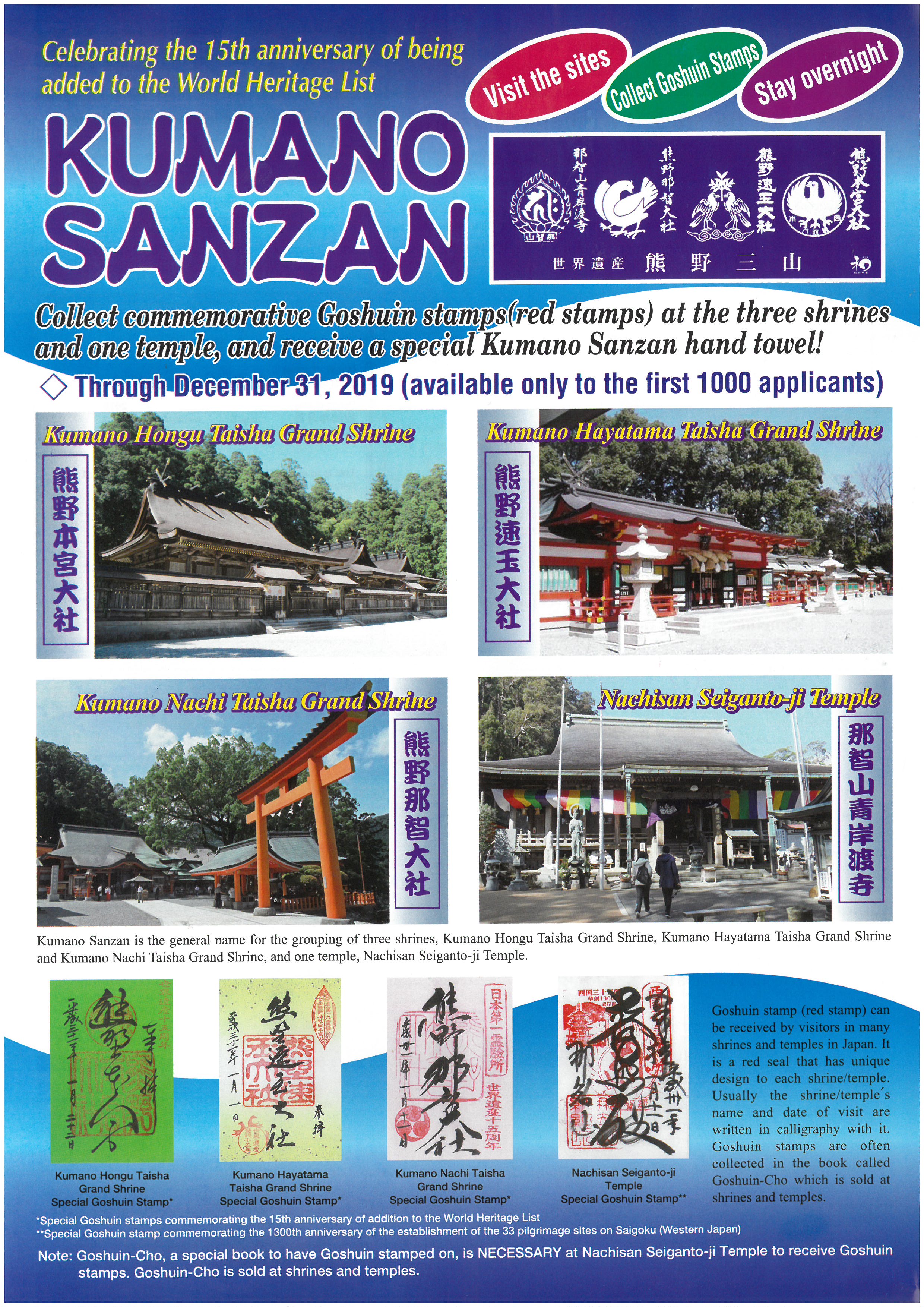 ~~ Special campaign only for this year ~~
Celebrating the 15th anniversary of being added to the World Heritage List ' Sacred Sites and Pilgrimage Routes in the Kii Mountain Range'
Cellect commemorative Goshuin Stamps (Red Stamps) and get a special hand towel ! (First-come, First-served basis to 1000 applicants)
A Kumano Sanzan Special Hand towel is offered if you complete the mission below ↓↓
1: Collect the special Goshuin Stamp from each site of Kumano Sanzan ( Kumano Hongu Taisha Grand Shrine, Kumano Hayatama Taisha Grand Shrine, Kumano Nachi Taisha Grand Shrine, and Nachisan Seiganto-ji Temple).
2: Stay overnight at any accommondation in any area of Hongu, Tanabe city; Shingu city; Nachi-Katsuura town.
3: Take the Special Goshuin stamps and the receipt ( or lodging certificate) from your lodging facility to one of the following toursit associations
* Kumano Hongu Tourist Association
*Shingu City Tourist Association
*Nachi Katuura Town Tourism Association
The campaign will end as soon as the hand towels run out.
お知らせ&新着イベント情報一覧へ