2017-05-01
News
Take a look at our new coupon cards !!!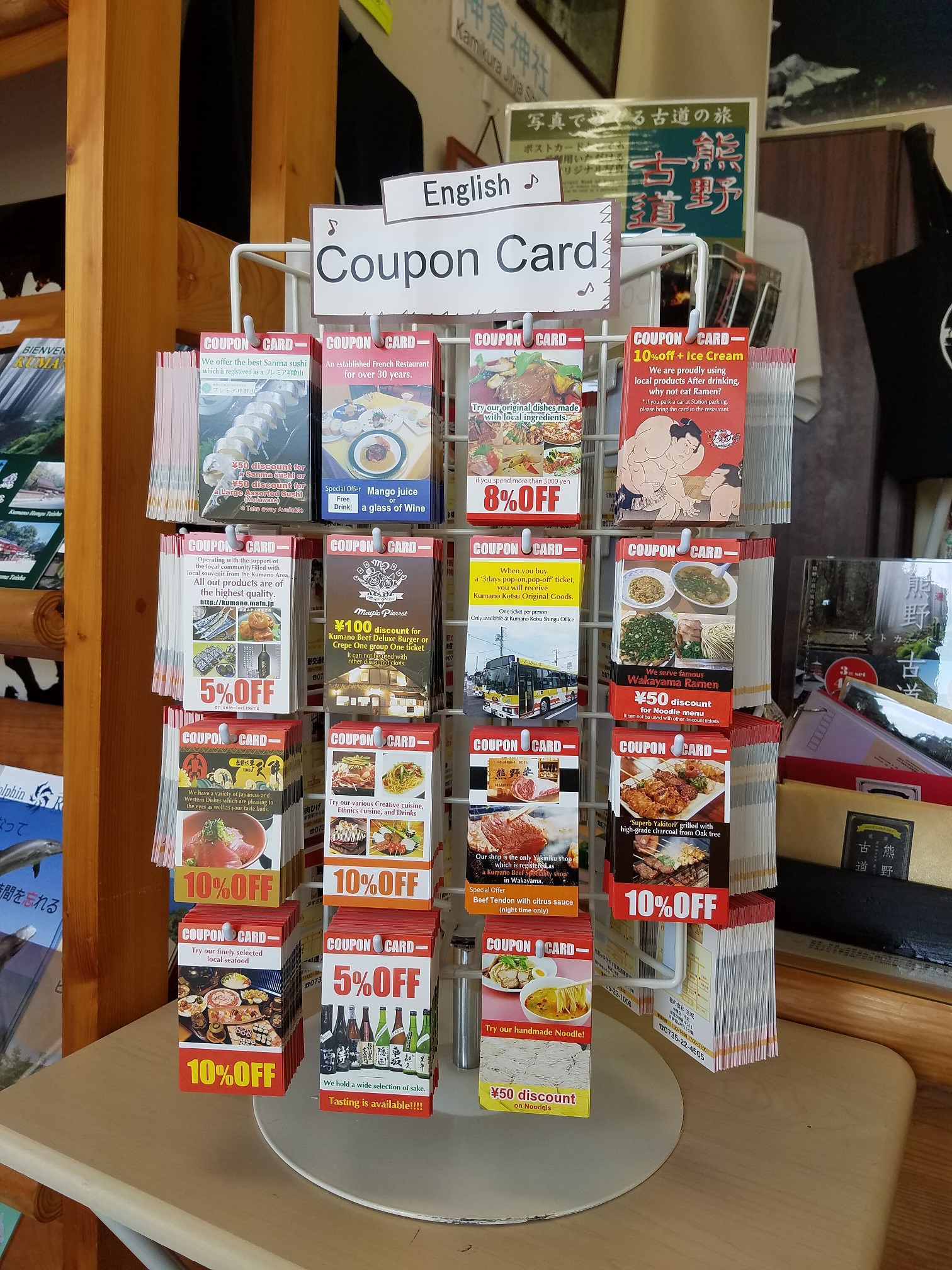 Our newly selected coupon cards are now available at Shingu Information center.
Each shop/restaurant has individually selected service like 5% OFF , 10% OFF, or Drink service, etc.
If you look for place for lunch, dinner, or so on, please come look at them. You will be able to find exactly what you like.
*English and Chinese are available.
お知らせ&新着イベント情報一覧へ