2017-07-10
Events
Attention !!!!!!!!!!!!!!! You can get a unique experience !!!!!!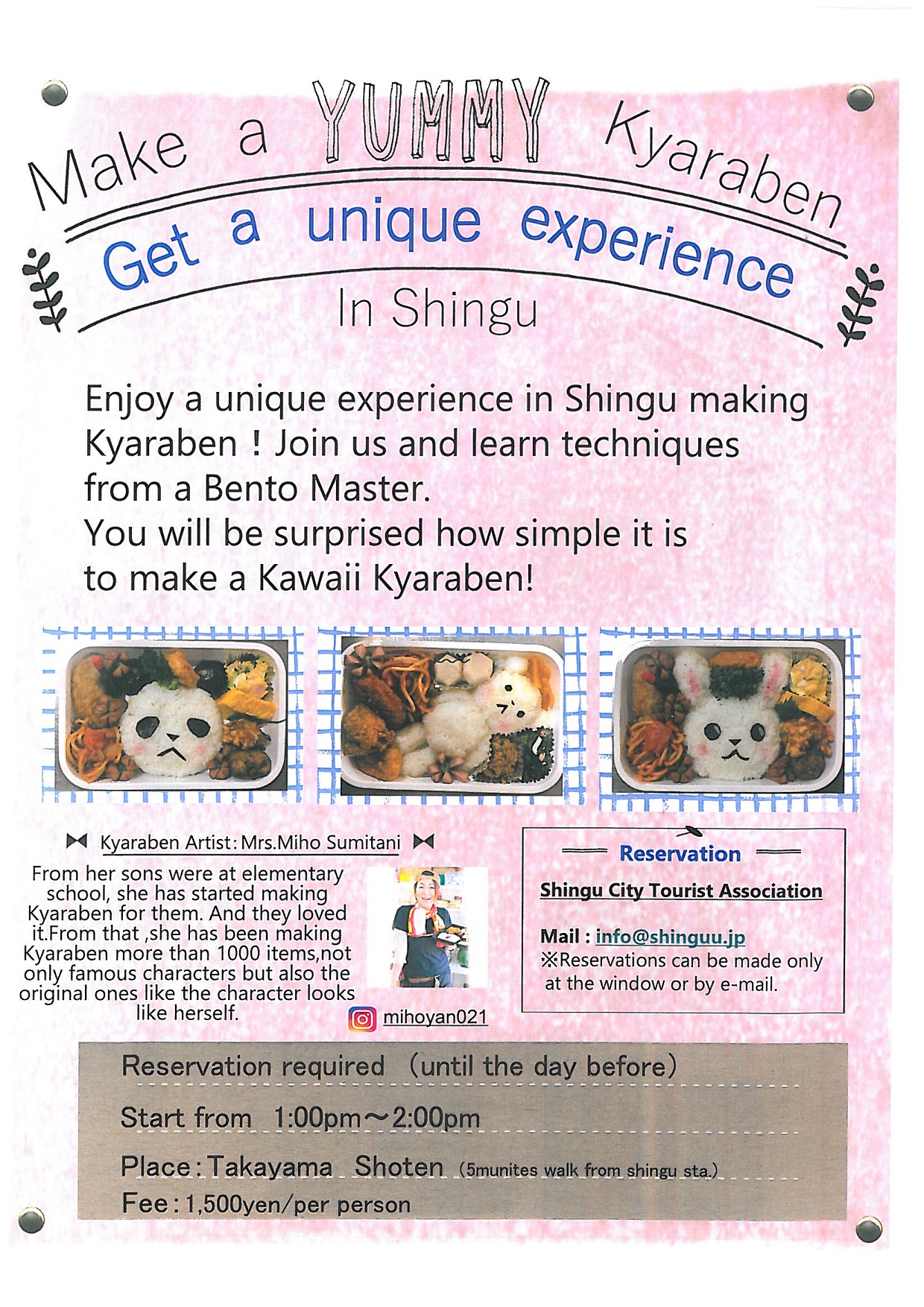 Have you heard of Kyaraben?
Kyaraben is a style of elaborately arranged Japanese boxed lunch which features food decorated to look like people, characters from popular media, animals, and plants (wikipedia).
You will get a chance to make a super cool kyaraben in Shingu with Kayaraben artist Mrs. Miho Sumitani.
​Join us and have a great unique experience !!!!
お知らせ&新着イベント情報一覧へ